J-E-A-N-S.NET gladly accepts orders from all around the world.
It is prepayment at PayPal.
For orders from overseas, we ship off your products by Postal Express Mail Service (EMS).
EMS:http://www.post.japanpost.jp/int/ems/
*We only ship off your products once the payment is received.
*We only accept payment in Japanese Yen.
*When we ship your products off,we mark those as a gift but we can not declare a lower value.
We don't lay away your goods until your payment is confirmed. When your goods were sold-out, the request money of PayPal will be canceled immediately, but when receiving money by crossing, it's refunded by PayPal.
Our explanation of goods is written in Japanese.
Please use online translation tools, and after understanding sufficiently, please order.
I will communicate to you in 3 business days.
## This page has been automatically translated by Microsoft Translator.
## We do not guarantee the contents of this translation.
I.J.M.C.TGW-T02-09
カミカゼ
U.S.M.C.(U.S. Marines) of was arranged eternal emblem marked in bold.
There is ゴッドウ India, is usually, map of the Americas are decorated in the globe, "has been changed to Japan map.
And the 鶏(ニワトリ) where to 鷲(ワシ) in the U.S. Marine Corps, had produced a unique.
In ゴッドウ India symbol on the back, two pannacotta stars in red paint.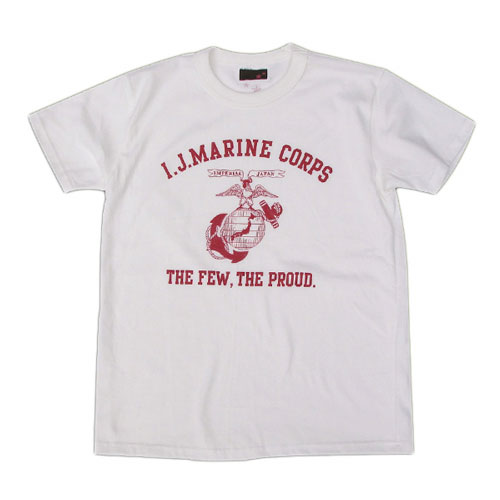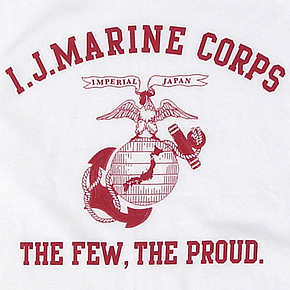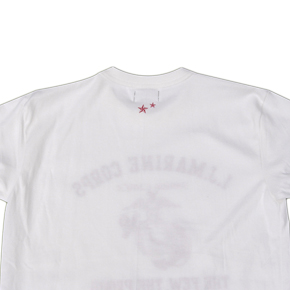 Size Chart
| | | | | |
| --- | --- | --- | --- | --- |
| Unit / cm | Chest | Cm, shoulder width | Cm, length | Cm, sleeve length |
| S | 98 | 43 | 60 | 17 |
| M | 110 | 46 | 60 | 18 |
| L | 114 | 48 | 73 | 20.5 |
There are subject error notation than some size. Please note that.
※ For T shirts, they soaked printed part of the we print a special technique. Therefore, thank hope thing is hand printed piece faded wash 1 time, printing the way our speculation, please keep it with you buy much.
Shipping Rates
(It's calculated as 1 jeans = 1,500 grams.)
International Percel Post
First Zone(Details)
Asia
2,400 yen (Up to 1.5kg)
Second Zone I(Details)
Oceania, Middle East, North America, Central America
3,200 yen (Up to 1.5kg)
Second ZoneII(Details)
Europe
3,700 yen (Up to 1.5kg)
Forth Zone(Details)
South America and Africa
5,400 yen (Up to 1.5kg)
First Zone(Details) East Asia, Guam, Midway Islands, Marshall, Micronesia, etc. Rate schedule Second Zone(Details) Southeast Asia, Southwest Asia Rate schedule Third Zone(Details) Oceania, Middle East, North America, Central America, and West Indies, and Europe Rate schedule Forth Zone(Details) South America and Africa
About Total Price
The prices listed include consumption TAX as Japanese law
Total Price = (Retail price excluding TAX) + Shipping fee

ex : When we send out a jeans (¥10,000JPY w/tax) to the USA.
13,200 JPY = 10,000 JPY + 3,200 JPY
Return and Cancellation Policy
There is a policy of a no refund, no exchange and cancellation for international shipping services. Please check your items, their size and colors if they are OK before purchasing.
Customs duty and other taxes
Customs duty and other taxes may be levied when a shipment reaches your country. If applicable, please pay those costs directly to the delivery agent. Policies on these taxes vary in each country. Please contact the customs office at your county for more details.